Rooms in your Inquiry
Below is a list of rooms in your in your inquiry.
Click 'Send Your Inquiry' once you have the rooms added to your list that you would like to inquire about.
The Four Mystic Cottages of Hogsveil (Harry Potter)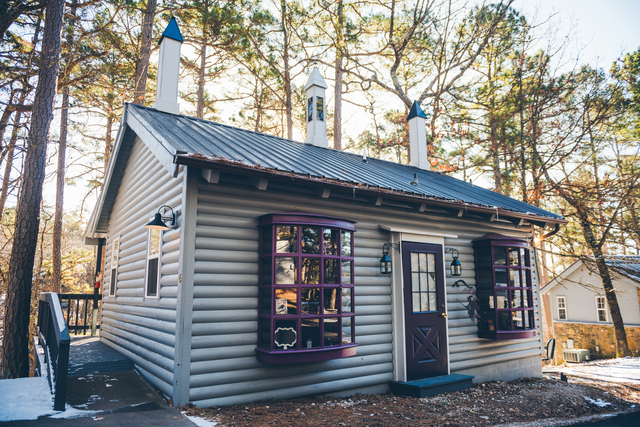 Our newest lodging in Eureka Springs is Hogsveil! To view more pictures and to find out about the most unique click here hogsveil
The Four Mystic Cottages to have a romantic mystical feel. The cottages are over the top with the secret door and their own private sauna. We wanted the inside of the cottage and also the outside of the cottage to have all the special little touches and surprises that each time a customer comes back they see something they missed before.
The "Four Mystic Cottages Of H...